WhatsApp's new feature may let you track friend's real-time location
WhatsApp seems set to get another feature: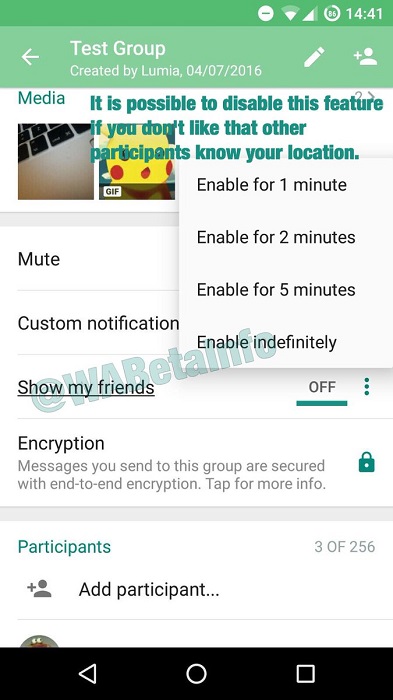 real-time tracking
The new feature will reportedly let WhatsApp users track the group members in real time and vice versa.
Some of the leaked images showing the new 'tracking feature' in WhatsApp groups have been posted on Twitter by @WABetaInfo, a Twitter account that tracks new features and changes in WhatsApp's beta builds.
The 'Show my Friends' option can be turned on for every group member for different time durations — 1 minute, 2 minutes, 5 minutes or indefinitely.
Another feature that may come to WhatsApp:

Verified Numbers
Just like twitter has verified accounts, WhatsApp will allow to companies to have verified numbers.